Episodes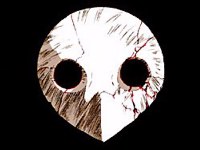 Neon Genesis Evangelion Episodes
Episode 1: Angel Attack
Episode 2: The Beast
Episode 3: A Transfer
Episode 4: Hedgehog's Dilemma
Episode 5: Rei I
Episode 6: Rei II
Episode 7: A Human Work
Episode 8: Asuka Strikes!
Episode 9: Both of you, Dance like you want to win!
Episode 10: Magma Diver
Episode 11: The day Tokyo-3 stood still
Episode 12: She said, "Don't make others suffer for your personal hatred."
Episode 13: Lilliputian Hitcher
Episode 14: Weaving a Story
Episode 15: Those women longed for the touch of others' lips, and thus invited their kisses.
Episode 16: Splitting of the Breast
Episode 17: Fourth Children
Episode 18: Ambivalence
Episode 19: Introjection
Episode 20: Weaving a Story 2: Oral Stage
Episode 21: He was aware that he was still a child.
Episode 22: Don't be.
Episode 23: Rei III
Episode 24: The Beginning and the End, or "Knockin' on Heaven's Door"
Episode 25: Do you love me?
Episode 26: Finale: Take care of yourself.
©2001-2002 Evangelion Mercenaries - This website is for informational, promotional and entertainment purposes only. Neon Genesis Evangelion, Evangelion and all related marks are registered trademarks of Gainax / NAS / TV Tokyo and ADVision (c) 1998. All other characters or photos mentioned or shown are copyright to their respective copyright holders. In turn Evangelion Mercenaries is not affiliated with Gainax / NAS / TV Tokyo and ADVision or their respective trademarks in any official capacity. Evangelion Mercenaries is conceptualized, created, and managed by
GWzWingGundam_0
.